InfoCONFIGURATOR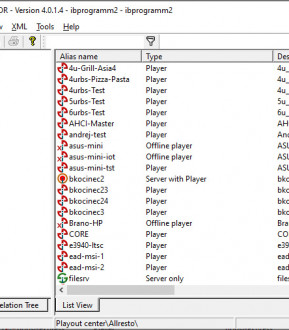 InfoCONFIGURATOR is used to set configurations for the entire system, including configurations for distribution paths into every physical location (particular InfoPLAYER) within the distribution network.
The user-friendly GUI interface allows an easy and fast configuration of the InfoPLAYOUT network.
The output of InfoCONFIGURATOR consists of several configuration files used by the InfoDISTRIBUTOR module.
InfoCONFIGURATOR also allows a remote installation and administration of the following products for each computer within the entire InfoPLAYOUT network:
- InfoDISTRIBUTOR
- InfoWATCHDOG
- InfoPLAYER
- external applications